Play full version
Play Dance School
Read comics version of the game (for the laziest players :))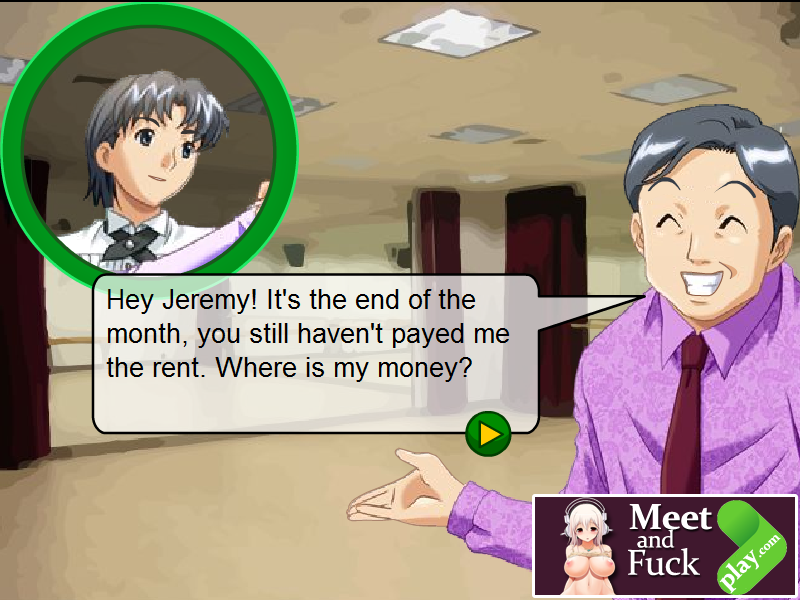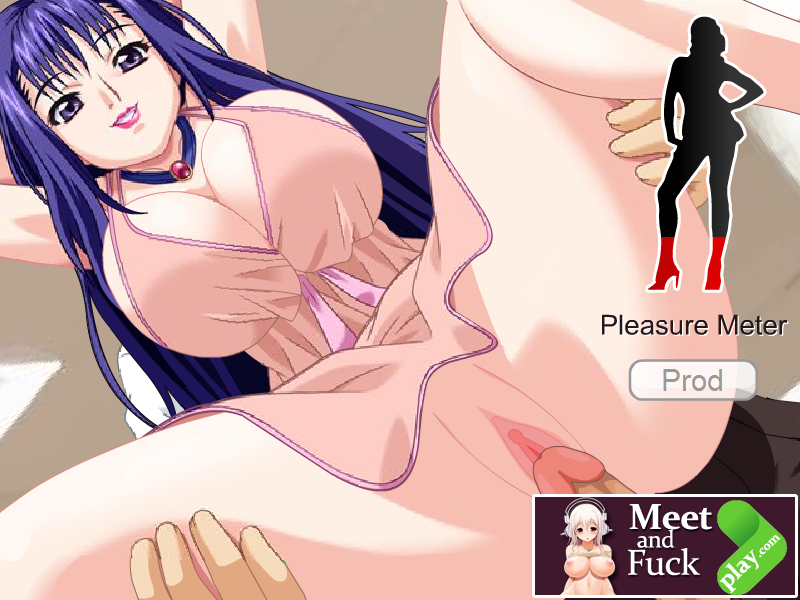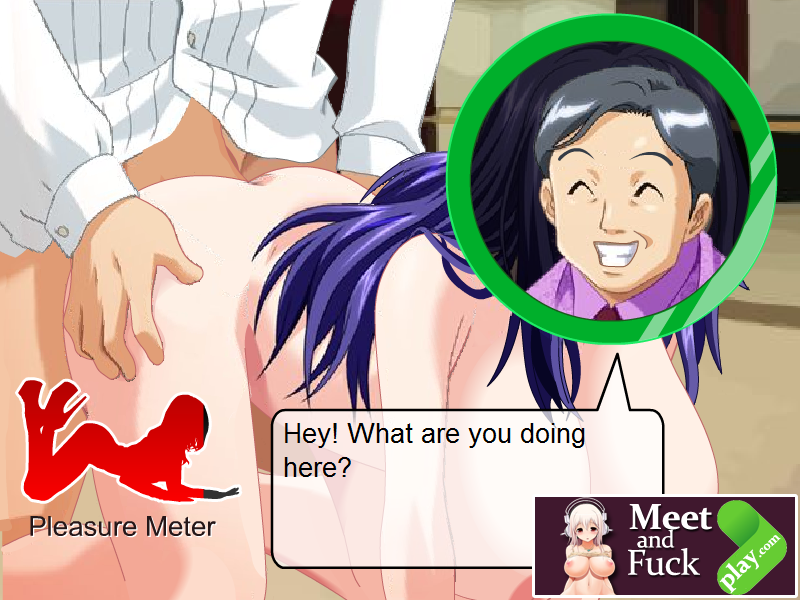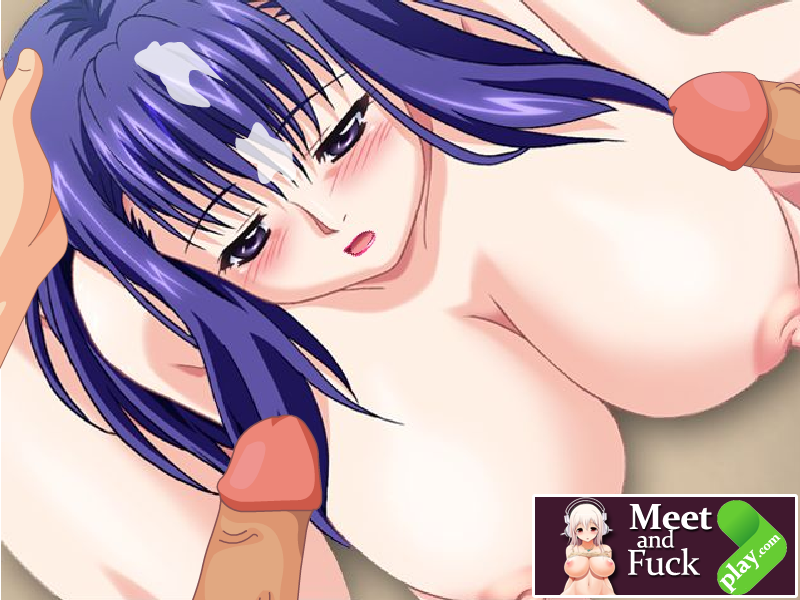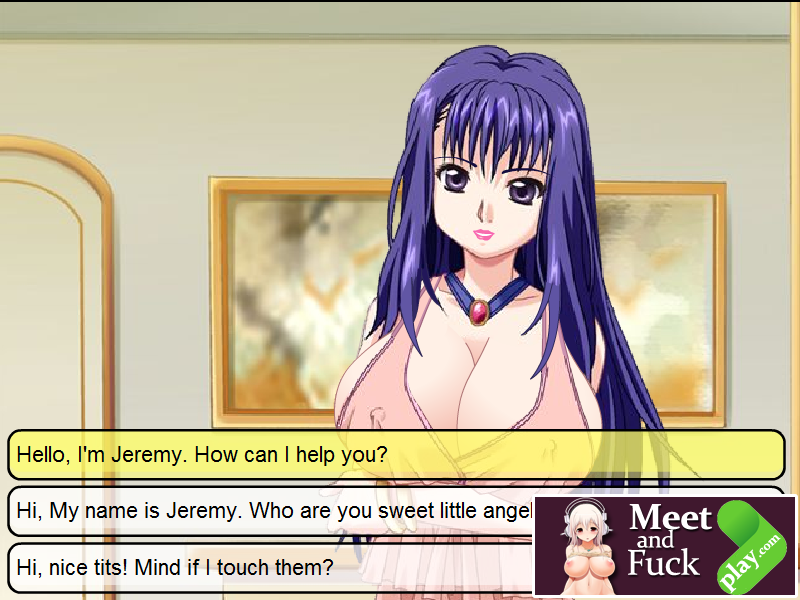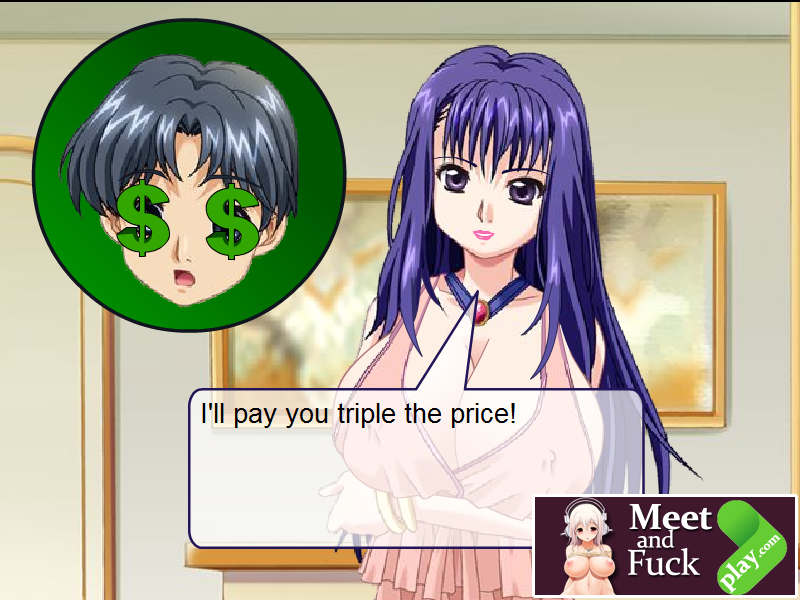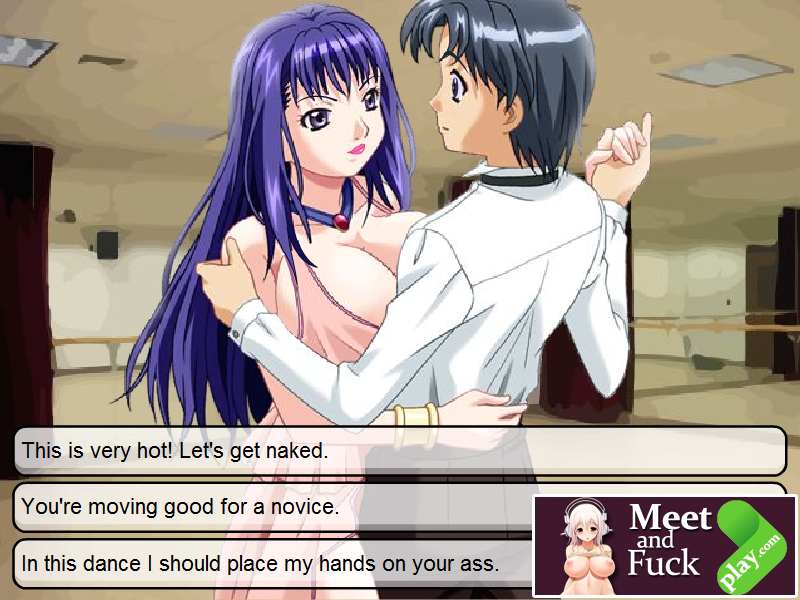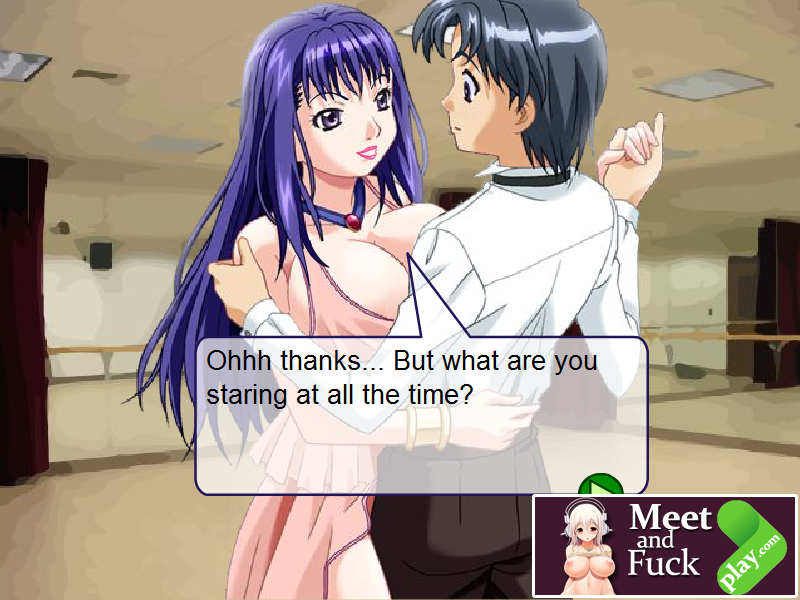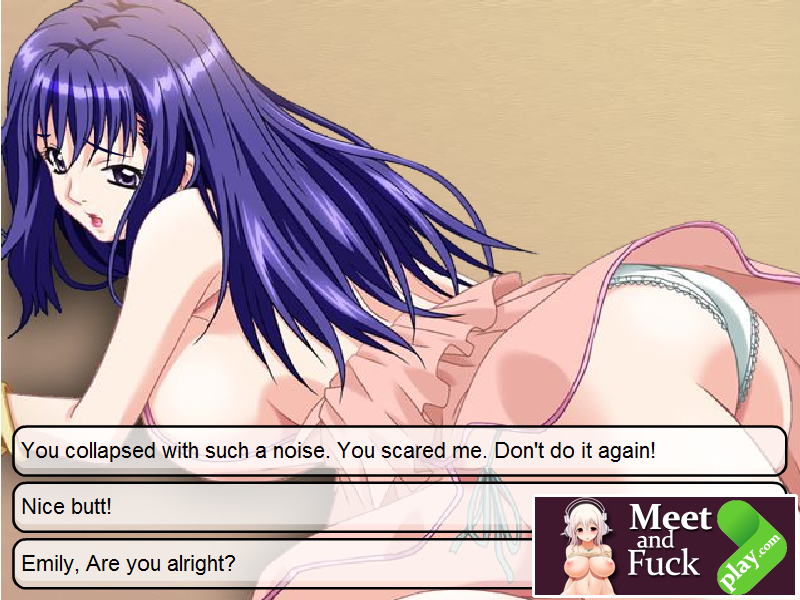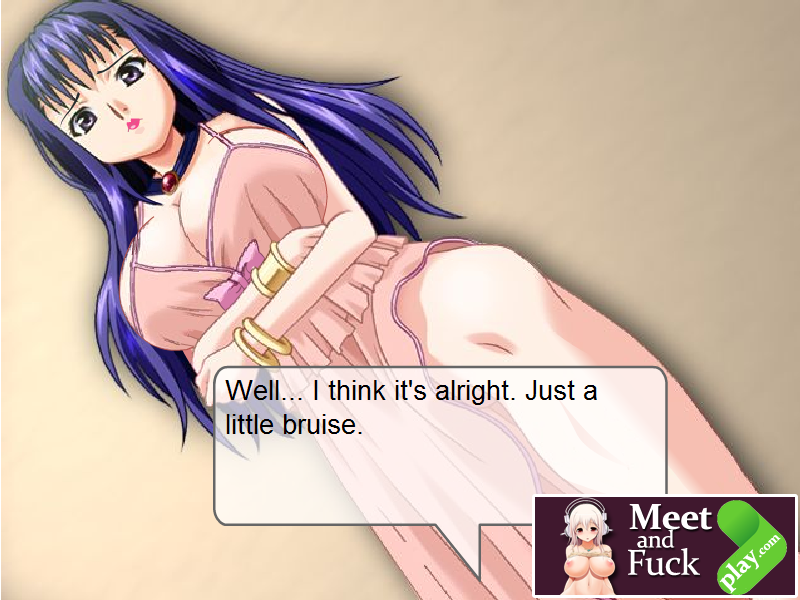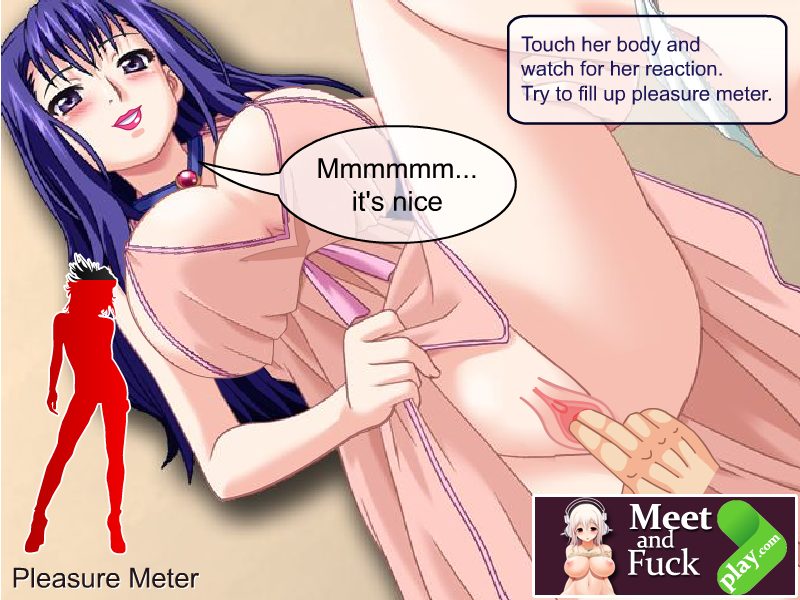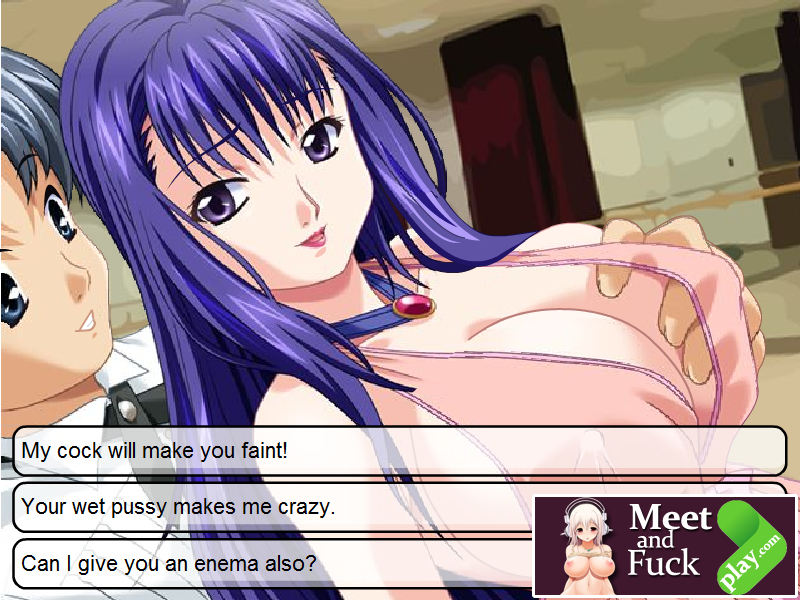 Hey Jeremy! It's the end of the month, you still haven't payed me the rent. Where is my money?
Sorry Mr.Foo, Can you wait for a couple weeks? I've spent all the money on new costumes.
I've waited enough already! I want it now!
Just give me some time. I gonna win a first prize in the Annual Dance Contest. Then I can pay you for the year.
I'm too old to listen this shit. If you don't pay me tomorrow I'll kick your ass out!
By the way… there's a pretty girl waiting for you over there!
Hello, I'm Jeremy. How can I help you?
Hi, nice tits! Mind if I touch them?
Hi, My name is Jeremy. Who are you sweet little angel?I'm Emily. I wanna be a dancer.
Back off you dirty pervert!
You're talking like a guy who uses those stupid pickup lines
Ok. Come back after a couple weeks. I'll get you into the beginners' group.
I can give you a couple of private lessons at home.
Such big breasts! You must do porn!
I can't wait that long! Can we start training right now?
It is not a good idea.
Keep your fantasies to yourself.
Sorry, I've got a pretty tight schedule today.
Okay, let's get naked and check out your talents.
I'm very busy now, but a nice blowjob could change my schedule.
Maybe you'll find the time for me if I pay you double?
Mr.Foo didn't tell me that you're a total idiot.
Blow yourself bastard.
I'm busy with another student right now.
Well, if you pay me double, we could start this weekend.
I need some time to think about it.
I'll pay you triple the price!
It doesn't suit me.
I need an answer now.
Well, okay! I hope you've got dancing shoes?
Well, okay! Take off your panties, they will hinder you.
I don't care for money. It's a matter of principle!
Sure!
Hmmm… I think your hard dick is hindering you! Don't you think?
Didn't you hear me? I'LL PAY YOU TRIPLE!
You're moving good for a novice.
In this dance I should place my hands on your ass.
This is very hot! Let's get naked.
I've always dreamt of being a professional dancer.
Don't even try!
Keep your fantasies to yourself.
Do you have a boyfriend?
I've always dreamed about such a pretty student.
I can give you a couple of striptease lessons.
I'm single now. Why did you ask me that?
Keep dreaming…
I'm not ready now. Maybe later.
Your beautiful blue eyes make me crazy!
That's strange. Such a beautiful lady has no boyfriend?
Are you a lesbian by any chance?
Ohhh thanks… But what are you staring at all the time?
All guys just want sex. But I need one who loves my soul.
Of course I'm not! How could you think of such a thing!
You have such big beautiful tits. Don't they hinder you?
Never mind, I'm just little nervous.
I'm watching your foot steps.
It seems something hard is hindering you in your pants.
I think your staring at my boobs.
You better tell this story to somebody else.
Emily, Are you alright?
Nice butt!
You collapsed with such a noise. You scared me. Don't do it again!
I don't know. It seems I sprained my ankle.
It's not a good time for flirting.
It seems you're a total moron!
Don't worry. Everything will be alright. I'll call you a doctor.
I think We have to amputate it. Seriously, I Watched it on TV.
It's good that you have huge boobs. They've cushioned your fall.
No-no-no… It doesn't hurt. I just need to take a little break.
Don't touch me! You're a fucking freak!
Damn! That's the best words of consolation I've ever heard…
Anyway, let me look at your ankle.
Why are you laying there for? Let's continue our classes.
Drink some vodka. It will help you, I promise.
Okay, but be gentle please.
Want to make me disabled?? Get off me.
Vodka!? You want to get me drunk!?
Well… I think it's alright. Just a little bruise.
It still hurts a little. May be I should take a painkiller?
Let me massage your feet. I think it could help.
Well… okay.
My cock will make you faint!
Your wet pussy makes me crazy.
Can I give you an enema also?
Uhhhh… Is it big and scary?
Ohhhh… I know, you're so HOT.
You're a dirty pervert!
He's big and not so scary at all. He wants to be caressed.
Ohh…yeah!!! It's HUGE!
He's a bastard. I want him to meet your pussy.
You mean I should suck him?
Don't flatter yourself.
It isn't time for them to meet.
I want you to massage him with your lips.
No. I just met you today.
Ohh…sorry. I was being foolish.
Hmmm… Okay!
You're such a good boy… Maybe I can change your mind?
C'mon! I like confident men.
Just look at it! It's hard again like a stone.
Jump on me! You can ride it.
Hmmm… Sounds tempting.
Hey! What are you doing here?
Ohhh…Mr.Foo, you're on time, as always. We're learning new dance moves.
Shit, Dances were different when I was young! Anyway, can I join you?
This is a little private dance, just for two.
You're a fool! I will cancel all your debts!
Ohhh… You're welcome in that case!
Play full version
Play Dance School